Converty
Simply convert speech to written text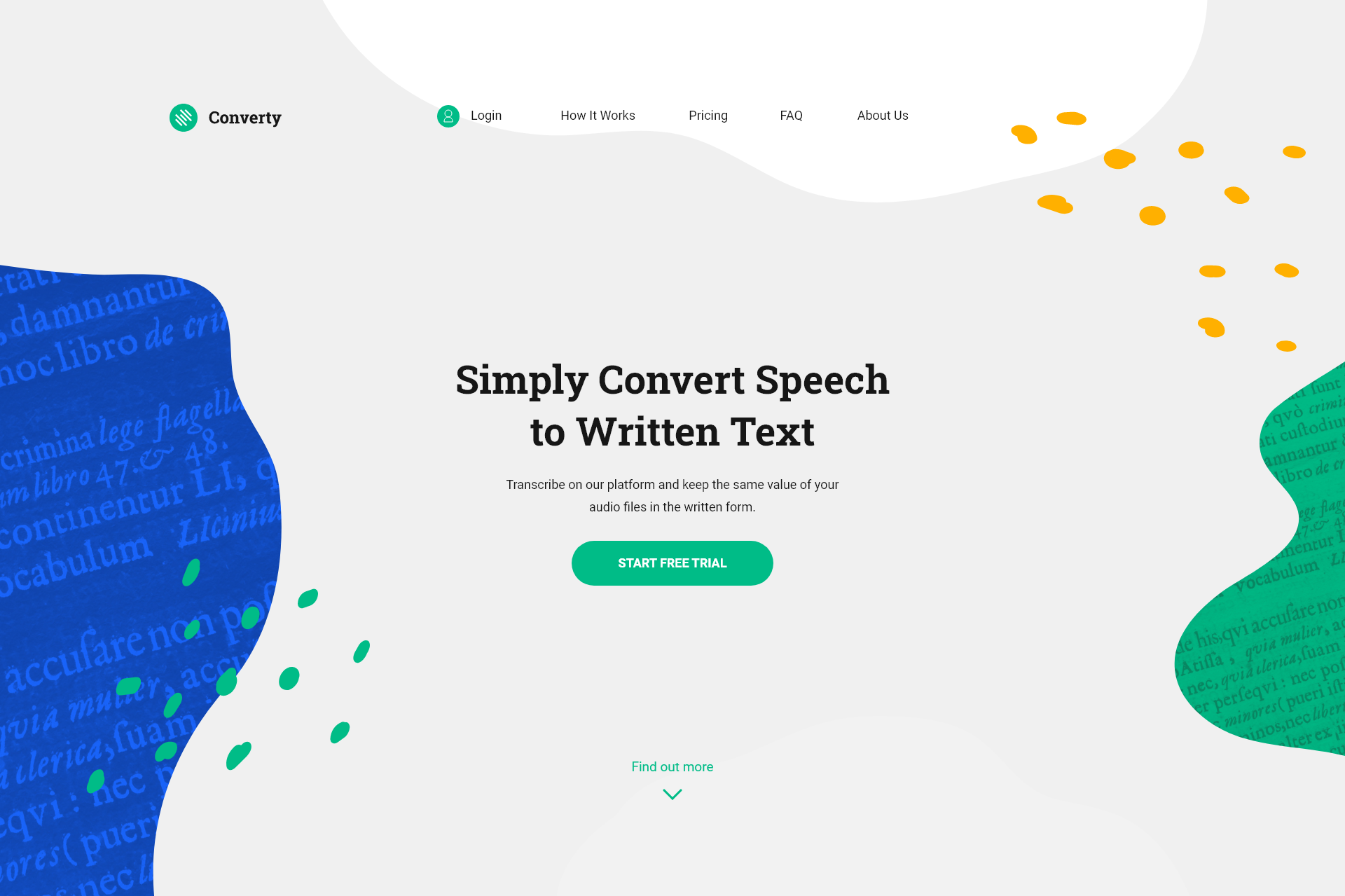 About Project
Converty is a website that converts the audio files to text. The users go through a simple journey of uploading their files and waiting for the transcriptions after registration and payment.
Our Challenge
Our challenge was to design an easy to understand and user-friendly UI for Converty. Considering the potential users of the website, we tried to provide a very simple path from the beginning of the journey till the end.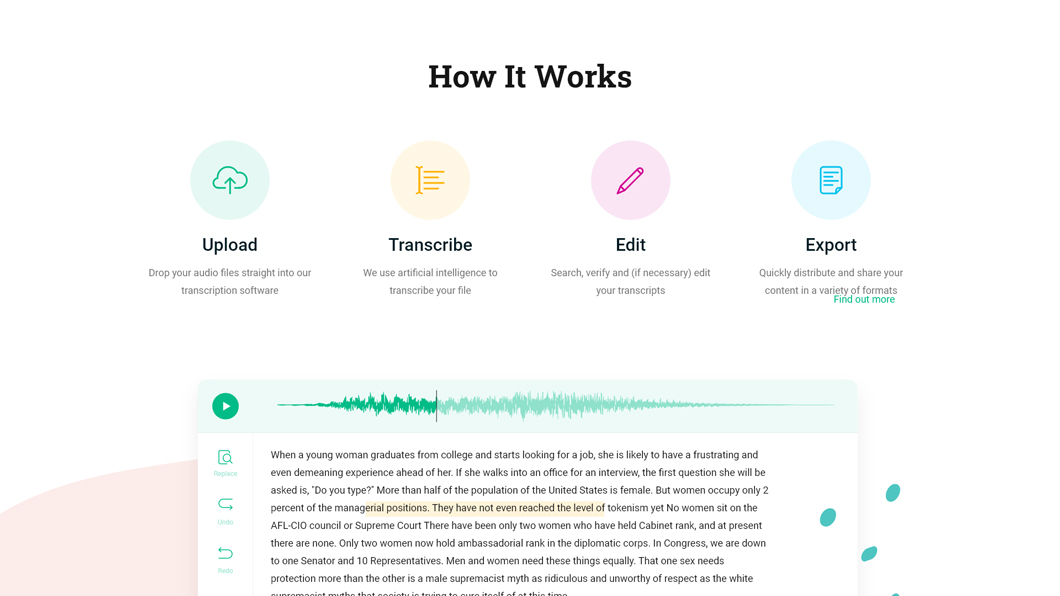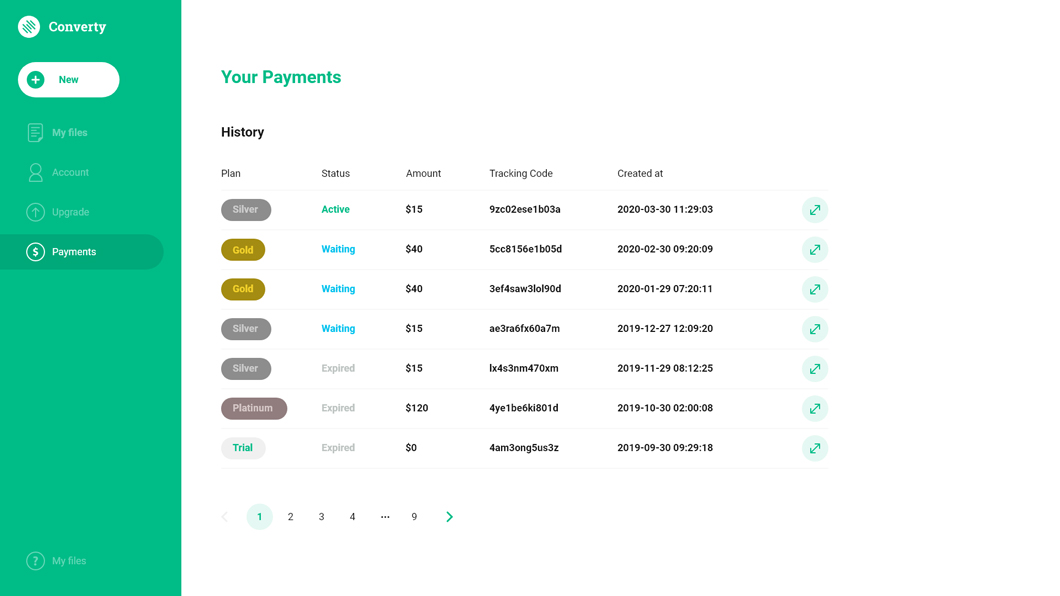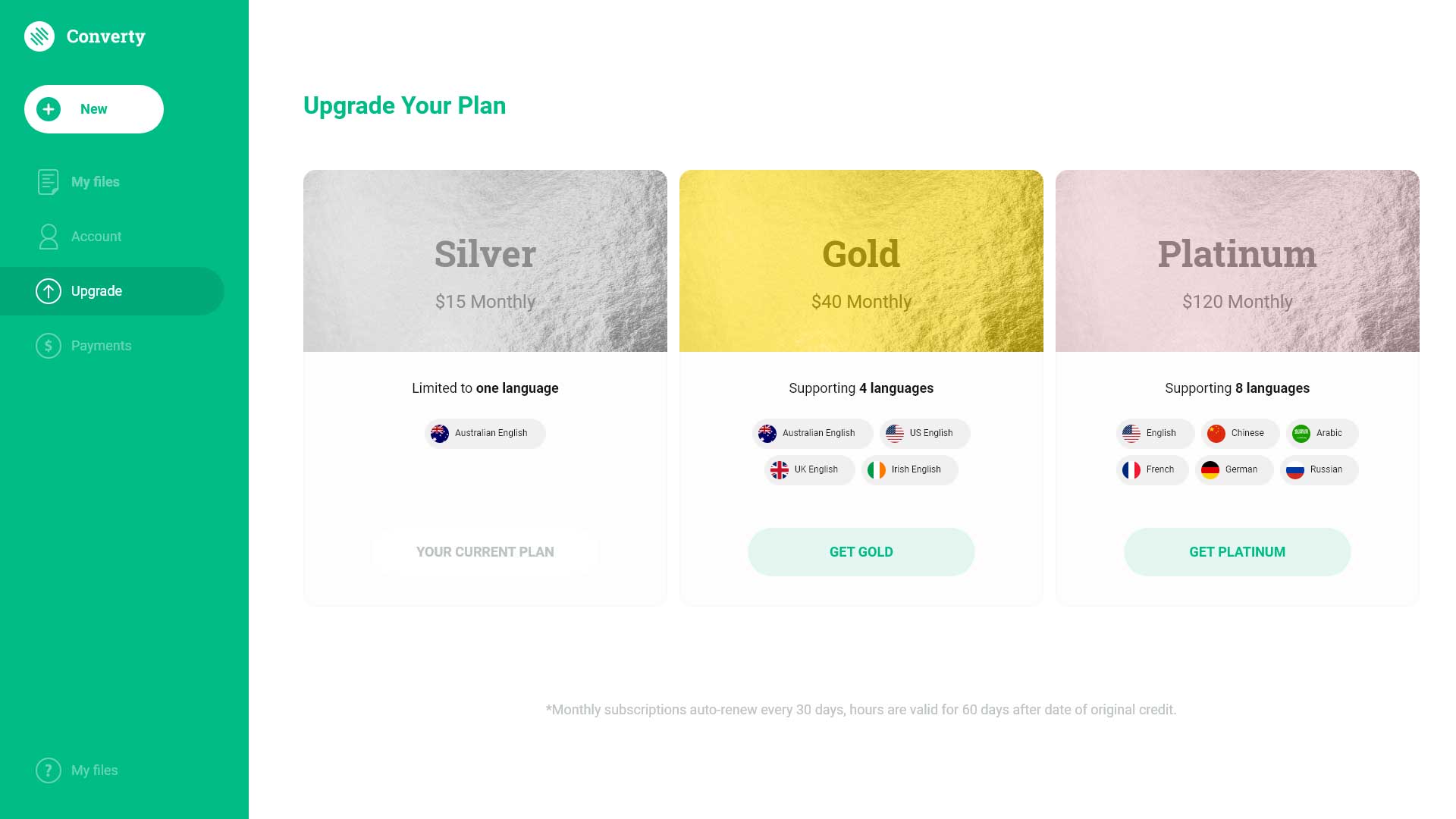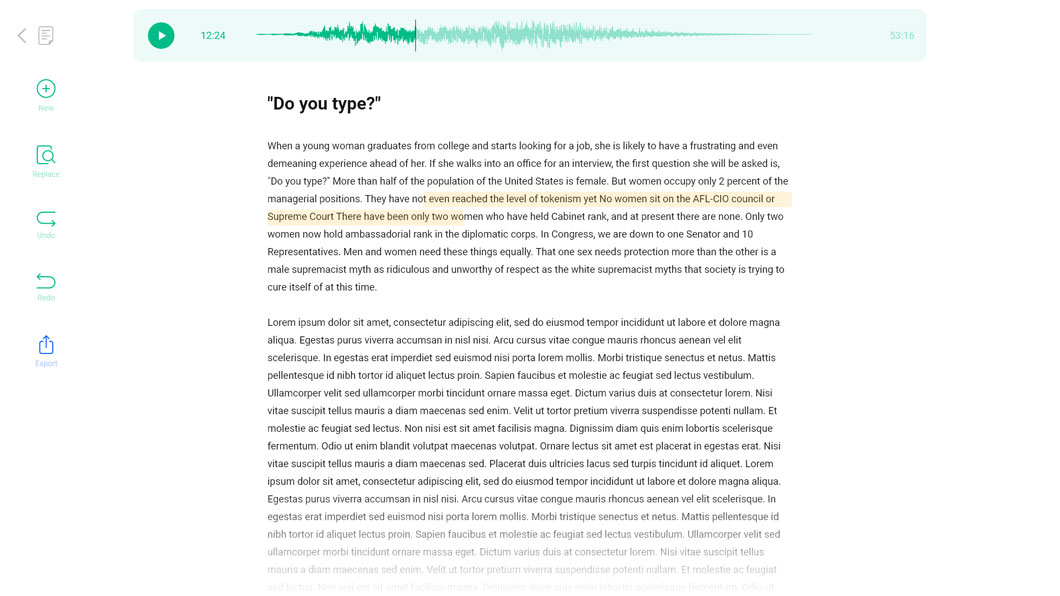 Our Solution
We used two main colors and 6 complementary colors in order to achieve a playful, vibrant and moving interface for the product. We structured the UI elements and patterns precisely and as a result we approached a clean interface.
Color Palette
#00BC87

#FFB000

#0F45B0

#161616