Snapbox
Life Is Beautiful; Snap the Moments!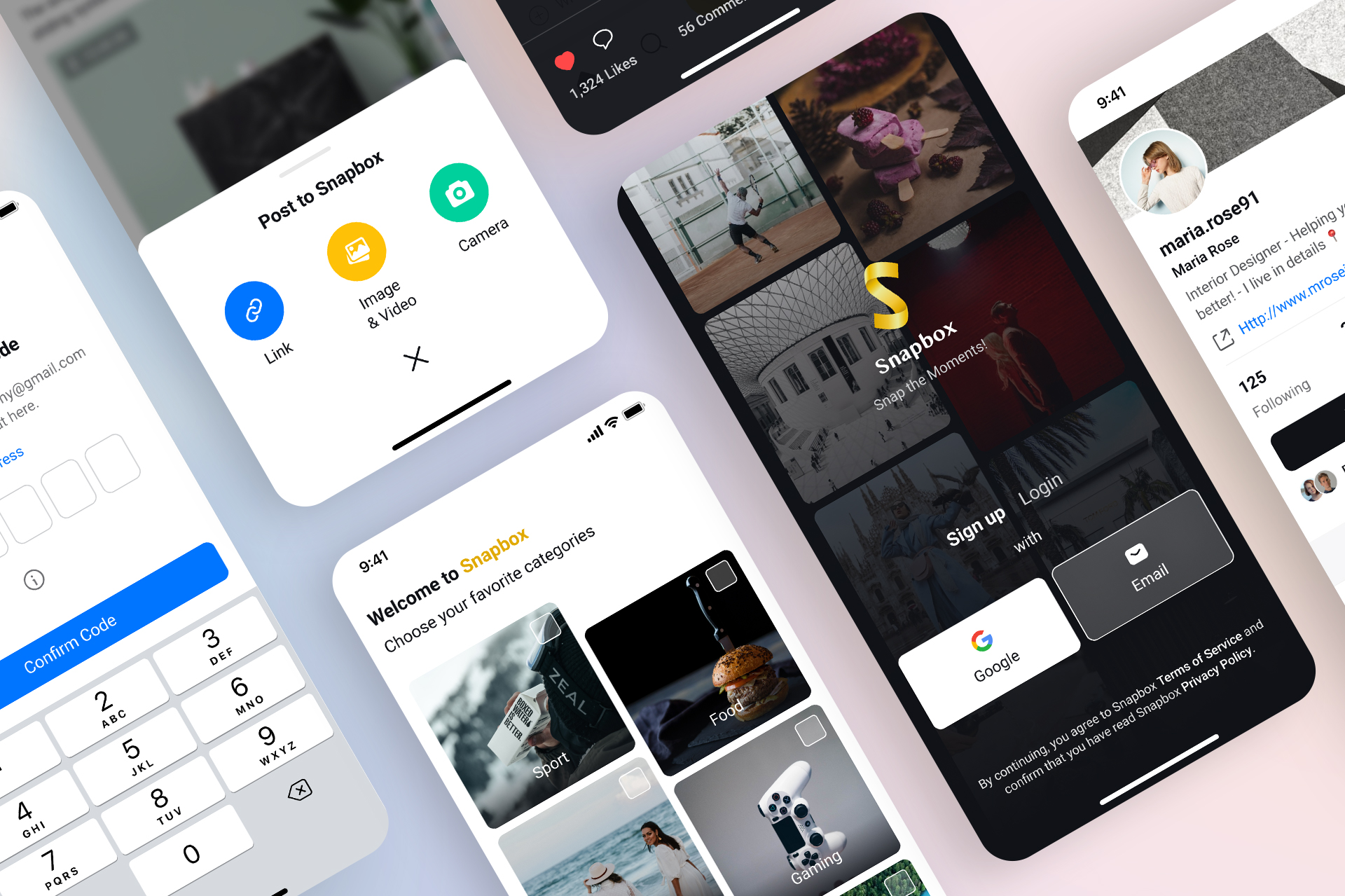 About Project
Snapbox is an emerging social networking application similar to platforms such as Instagram and TikTok with some valuable differences. It aims to get the most out of people's precious time being spent on social media by providing up-to-date content and preventing time-wasting stuff.
Our Challenge
We were tasked with designing a logo and user interface for Snapbox. What we wanted to do was to make it feel similar to other social media since the users are accustomed to a standard environment, while allowing the design to stand out by incorporating some unique features.